Selena Gomez Delivers Moving Speech On Kidney Transplant At WE Day Event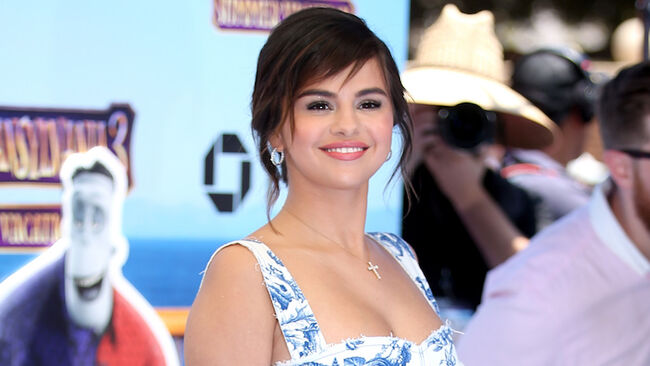 More than a year has passed since Selena Gomez underwent the kidney transplant that saved her life when her best friend, Francia Raisa offered to donate her own organ for the surgery.
Now, in newly-aired footage from April's WE Day annual celebration that took place at Los Angeles Forum released Friday (August 17), the "Back to You" vocalist delivers a heartfelt speech on the life-or-death experience she endured due to complications from her lupus.
"You are focusing on making the world a more hopeful place and you encourage me and all of my friends to do the same," the 26-year-old began her speech alongside 8-year-old Nellie Mainor, who suffers from a rare kidney disease. "As maybe some of you know, I had a kidney transplant this year and so many people from across the country reached out and they offered their support."
"And others told me how hearing my story helped them find their own courage and helped other people want to get involved and donate," Gomez continued. "They reminded me how lucky I am to have a platform where I can share with you guys and I can pay the love forward."
The 13 Reasons Why executive producer has been living with the systemic autoimmune disease since her diagnosis between 2012 and 2014.
In September 2017, Gomez revealed via Instagram that the 30-year-old actress voluntarily donated her kidney for the transplant over the summer. "My kidneys were just done," Gomez told Today in her first sit-down interview following the surgery a month later. "That was it, and I didn't want to ask a single person in my life…That was the day I came home and I found out. And [Raisa] volunteered and did it."
These days, the "Fetish" songbird seems to be in happier, healthier spirits and back at work on a new album.
Photo: Getty Images